Youth start is a fun starter course for kids aged between 4 and 11 who have never played tennis or have played very little before. Packed full of games and drills to get kids active, it also gives parents the chance to join in too.
Tennis for Kids includes six tennis sessions led by an accredited LTA coach, a racket and ball set, and a personalised t-shirt – all delivered for just £29 (+ £5 P&P). Courses are available up and down the country – find one near you and sign up today!
Tennis for Kids is a great way for kids to learn these skills as well as the basics of the game, so they can build confidence on court and a foundation in tennis, whilst enjoying themselves in a safe environment.
Simple games, drills and activities delivered by specially trained coaches ensure kids are given the best possible start to their tennis journey, and after each session, they receive an activity card so they can practise at home with the whole family.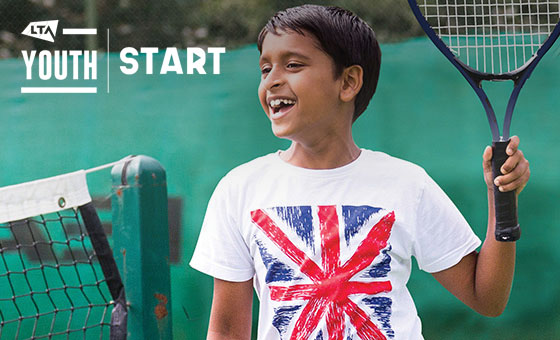 Once you have selected the course you wish to book your child or children onto, you will need to register for a ClubSpark account under your name (as the parent/ guardian). Alternatively, you can Sign In using your LTA Member log-in details. 
You will then need to add your child or children onto your account by selecting the 'Add Player' option.
Groups
Times
Length
Club
TennisForKids
4-8 years old
Saturday 8.45-9.45
September 14- 19 October
Kings Heath TC